SINCE 1770
SIMPLE DESIGNS CRAFTED FROM LUXURIOUS
MATERIALS, EXUDE EFFORTLESS ELEGANCE
Drumhor an excellence in knitwear since 1770, finds its origins in the Scottish Highlands, where the Robertson family crafted their products with two peculiarities: a different type of yarn which made the items warmer and luxurious, and the "razor blade", the distinctive pattern element everyone knows today.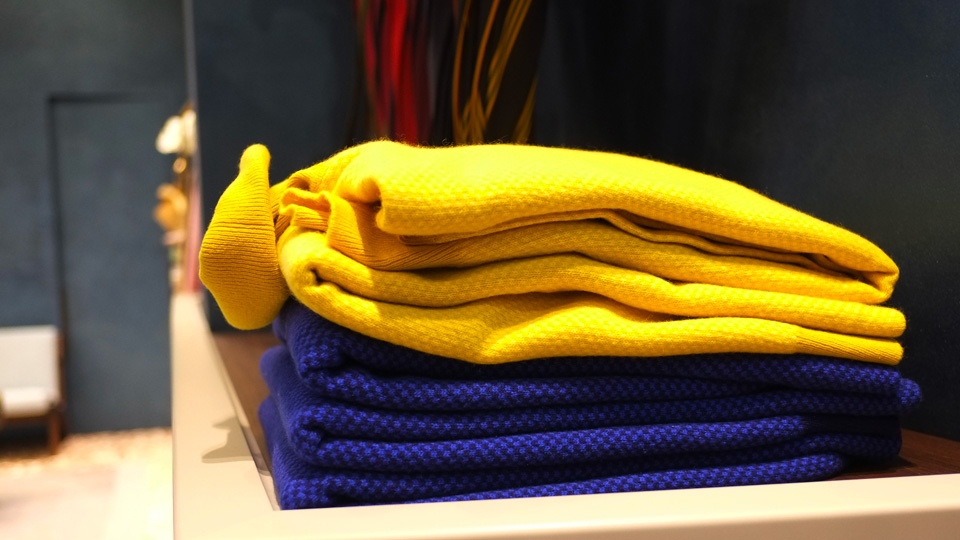 The brand heritage continues in the sixties, when an italian gentleman, Roberto Taffelli, fell in love with the razor blade pattern and asked to be the only reseller in Italy: since then, the brand has become a reference for style and quality, with a selected clientele such as the British Royal Family
In the years, Drumohr collaborated with some of the most influent names in modern fashion such as Colette Paris and Nick Wooster. Its timeless sense of aesthetics and the continuous research for the finest materials place it in some of the best department stores around the world like Lane Crawford Hong Kong, Le Bon Marché, Beams, Harvey Nichols, Barneys New York and Excelsior Milano.